Nombran Concejal internacional a coordinador del IIJ
De los 9 nombramientos de esta edición, el único de México y de habla hispana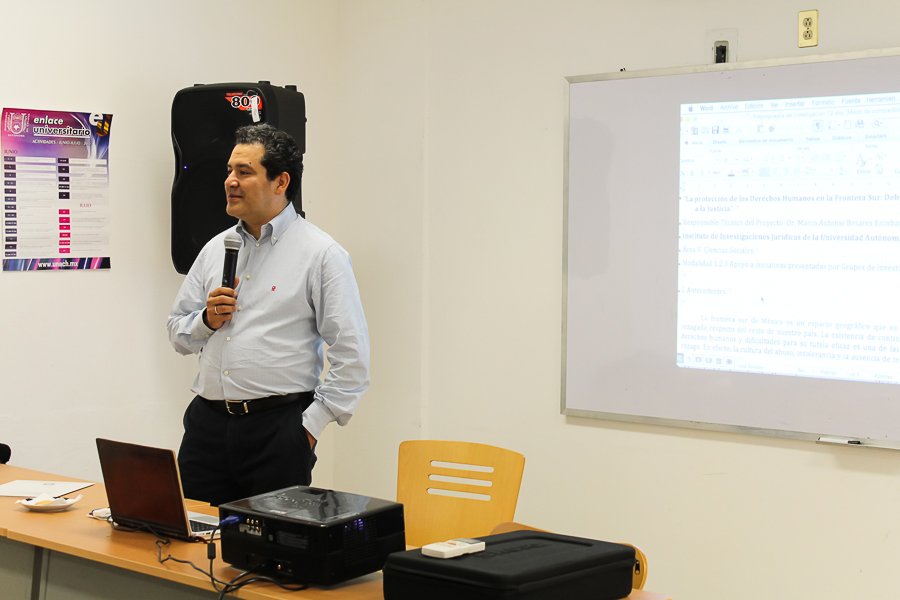 Ocozocoautla, Chiapas a 5 de agosto de 2015
­
The International Association of Evidence Science, con sede en China, dio la bienvenida en calidad de Concejal, único de México y de habla hispana, al Dr. Carlos F. Natarén Nandayapa, coordinador y profesor–investigador de este Instituto de Investigaciones Jurídicas (IIJ).
Lo anterior luego de la quinta edición de la International Conference of Evidence Law and Forensic Science (ICELFS 2015), que tuvo lugar, por vez primera, fuera de Beijing , en la Adelaide, Australia.
En la convención, que se desarrolló durante cuatro días, participaron un total de 240 personas de 15 países, entre estudiantes destacados, practicantes y juristas en Proof in Modern Litigation: Developments and Reforms in Evidence Law and Forensic Science (La prueba en la litigación moderna: Avances y reformas en la ley de evidencias y la ciencia forense).
La ICELFS se desarrolló originalmente en 2007, en la China University of Political Science and Law in Beijing, como resultado de los esfuerzos de los profesores Zhang Baosheng y Ron Allen. Posteriormente se expandió y se realizó en China en los años 2009, 2011 y 2013.
Nuevos concejales:
1.- Professor Thomas Yunlong Man, Peking University School of translational Law (China)
2.- Professor Paul Roberts, University of Nothingham (United Kingdom)
3.- Mahdi Naamneh, University of Haifa (Israel)
4.- Professor Carlos Nataren, Autonomous University of Chiapas (Mexico)
5.- Associate Professor Monika Rejdak, University of M. Curie-Sklodowska (Poland)
6.- Associate Professor Catherine Piche, University of Montreal (Canada)
7.- Professor Chris Pearman, Forensic Science SA (Australia)
8.- The Honourable Justice Mbarouk, Court of Appeal of Tanzania
9.- The Honourable Mohamed C. Othman, Chief Justice of Tanzania
***
Carlos F. Natarén Nandayapa es Doctor en Derecho procesal cum laude por la Universidad Complutense de Madrid y Licenciado en Derecho con mención honorífica por la Universidad Autónoma de Chiapas. Es autor de diversos libros y artículos publicados en revistas especializadas mexicanas y extranjeras y sus más recientes trabajos son Litigación Oral y Práctica Forense de Derecho Penal, en coautoría con Beatriz Ramírez Saavedra, publicado por la Oxford University Press. Dirige, en colaboración con Jorge Witker, la Colección de monografías sobre el Nuevo Sistema Procesal Penal Acusatorio del IIJ-UNAM en donde se incluye la obra Los Principios Constitucionales del Nuevo Proceso Penal Acusatorio y Oral Mexicano, que realizó en colaboración con José Antonio Caballero Juárez.